Culpeper Cares is a new $3.3 million grant program to assist small businesses and 501(c)(3) non-profit organizations in Culpeper, Virginia affected by COVID-19. The program is funded using federal CARES Act funds provided to the Town of Culpeper and Culpeper County and will be administered by CIC. The total fund is $3.3M with up to $510,000 available for 501(c)(3) non-profit organizations. Applications open on July 14th and close on July 21st.
The program's primary purpose is to provide immediate relief to small businesses and organizations impacted by the COVID-19 pandemic. Culpeper Cares hopes to help small businesses remain in business through the COVID-19 emergency and address gaps that may exist among complementary programs.
Culpeper Cares will offer grants to qualified businesses and organizations that will not have to be repaid.  The grant application process is expected to begin in early July 2020. To be eligible, applicants must be established and have one or more location(s) in the Town of Culpeper, or Culpeper County, Virginia, including the principle place of business. Awardees must have less than 50 total full-time equivalent (FTE) employees  across all locations, have been in operation over one (1) year (July 1, 2019); and, have a valid Business, Professional and Occupational License (BPOL). See below for a full list of eligibility requirements.
The amount of Culpeper Cares awards will be made based upon the number of full-time equivalent employees according to the following structure:
Employees, 0 to 10: up to $10,000
Employees, 11 to 25: up to $15,000
Employees, 26 to 50: up to $20,000
Grant funds can be used for:
Rent/Mortgage
Insurance
Payroll
Equipment
Utilities
Other business critical operating expenses
Adaptive costs such as the purchase of e-commerce, equipment/website creation and/or upgrade of an online sales site
Funding must be used for an eligible expense to mitigate business interruptions for the grant awardee business. Awardees found to use grant funds for ineligible expenses will be required to return the award.
Eligibility Requirements:
1. Applicant must be a licensed and operating business entity in the Town of Culpeper, or Culpeper County, Virginia
2. Applicant must have a physical location in the Town of Culpeper and Culpeper County
3. Applicant business must have 0-50 full-time equivalent employees
4. Applicant must have less than $2 million in gross annual receipts for the 2019 calendar year
5. Applicant must be able to demonstrate at least a 25% loss in revenue that can be attributed to COVID-19
6. Applicants must be for-profit businesses. Non-profit organizations are not eligible; Franchise establishments are not eligible unless locally owned and operated
7. Applicants must be current on taxes as of March 1, 2020
8. Applicants must have been in operation for over 1 year
9. Applicants must complete an online application form, certify that all answers are true and accurate, provide a completed W-9 form and financial documentation that certifies the business's revenue and projected impact related to COVID-19, and agree to the program's terms and conditions
The following businesses are Ineligible:
Banks and financial institutions
Non-profits
Franchise businesses, except those that are locally (Town of Culpeper) owned and operated
Please complete the Culpeper Cares Grant Interest Form for more information:
Online Application Process – Getting Prepared
We know waiting is hard. Don't worry, we will contact you when the grant opens, which will be in early July. While you are waiting, take the time to be sure you can gather the necessary paperwork to apply. This will include, but not be limited to:
Application to be submitted via online Lenderfit portal. The application will be available on this site.
Federal Taxpayer Identification Number (EIN), Individual Taxpayer Identification Number (ITIN), or your Social Security Number (SSN) – whichever is applicable to your business.
Federal IRS form W-9
Federal IRS form 941 for 1st Quarter of 2020
Town of Culpeper Account Numbers: Business License Account Number and Business Tangible Property Account Number (2018 & 2019)
Mortgage Deferral or Rent Reduction

Did you request a mortgage deferral from the bank on your commercial building or ask your landlord for a rent reduction due to Covid-19? And did the bank or landlord provide that financial assistance? If they did, that's great and please provide that documentation. If you didn't ask, or you asked and didn't get it we would like to have that documentation too. Don't worry if you didn't ask or didn't get a break – this will not disqualify your business.

1099 Form
2018 and 2019 Tax Returns, including Schedule C Form
Current profit-and-loss statement, balance sheet, or other statement of business financial standing
Year-end profit-and-loss statement and balance sheet, previous year
Business account bank statements (2019 and 2020)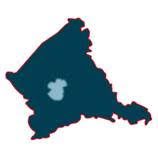 The Town of Culpeper Tourism and Economic Development department has contracted Community Investment Collaborative to assist with the implementation of the Culpeper Cares Small Business Recovery Grant program.  The Town of Culpeper Tourism and Economic Development retains program oversight and management of the Culpeper Cares grant program.
Department of Tourism and Economic Development can be reached at 540-727-0611 or by email: CulpeperCares@culpeperva.gov
Together we are strengthening our community.