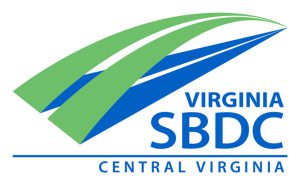 As of January 1, 2020, CIC is the host for the Central Virginia Small Business Development Center (CV SBDC). Located in Charlottesville, Virginia, Central Virginia SBDC offers: confidential, one-on-one, no charge business and technical advisory services. Advisors curate resources, conduct financial and market research and the office offers technical and professional training and access to a broad range of high value, vetted resources to help small businesses compete and succeed. CV SBDC is one of 28 centers across Virginia and an accredited member of America's SBDCs. Supported by the Small Business Administration, local municipalities and a number of other business and education resource providers, CV SBDC offers entrepreneurs help to start, grow and thrive.
CV SBDC has a staff of 9 Business and Technical Advisors and additional affiliated Advisors that meet with entrepreneurs and their teams. Areas of expertise range from eCommerce and online marketing and business operations, to international trade, government contracting, cybersecurity and craft beverage manufacturing; also, free of charge.
CV SBDC serves entrepreneurs in the City of Charlottesville and the Counties of Albemarle, Culpeper, Fluvanna, Greene, Louisa, Madison, Nelson, Orange and Rappahannock. If you are outside of this region, please visit VirginiaSBDC.org to find the SBDC nearest you. Visit cvsbdc.org to learn more or see current programming on the calendar of events.
To schedule an appointment please call 434-295-8198, email contact@cvsbdc.org or for the fastest turn-around, complete our Online Request for Counseling.
Contact CV SBDC:
www.cvsbdc.org
Phone: 434-295-8198
Email: contact@cvsbdc.org
Together we are strengthening our community.