Take your business to the next level! This hands-on course enables entrepreneurs to determine whether their business is viable, develop an initial plan for launching or growing their business and learn the fundamentals of how to act on that plan.
What is the commitment?
Attendance to All 16 Sessions: Your active participation in all 16 in-person sessions is crucial to your success in this program. Each session builds upon the last, and your presence ensures a comprehensive understanding of the material.

Engagement and Participation in Discussions: Active engagement and thoughtful participation in discussions enrich the learning experience — ask questions, share insights, and collaborate with your fellow participants.

Completion of Assignments on or Before Due Dates: Timely completion of homework assignments is essential for your progress and to maximize your learning.

Give Your Full Attention: Distractions can hinder your understanding of the material and limit the value you gain from this experience.

Participation in Financial Analysis Review: Participate in the financial analysis review of your personal and business cash flow to understand your financial health and plan for the future.

Fully Paid Tuition: Tuition is $750 and includes course materials. There are need-based scholarships and payment plans available.
What can I expect?
Sixteen 3-hour weekly sessions composed of lectures, discussion, and applied learning activities that will include up to an additional 10-12 hours per week consulting with professionals and potential customers.

Excellent networking opportunities with your entrepreneur peers and leaders of the business community.

By graduation, you will have developed the components of a comprehensive business plan and have the opportunity to work towards building on your financial knowledge as you move forward with your business.
How much does it cost?
Tuition is $750 and includes course materials. There are need-based scholarships and payment plans available.
How should I prepare?
Review our "What it takes to be a successful entrepreneur" Checklist to ensure you've considered the various facets of entrepreneurship.
Consider attending a "Starting Your Business" Workshop (2hrs).
Assess your schedule and allot time for the workshop, research, and corresponding assignments.
Alert family and friends of your potential upcoming commitment to solicit their support and understanding in advance.

Have an active and accessible Google account using your name or business name—no alias.

Have a laptop or tablet to access and use Google Workspace applications.

Get ready for an adventure!
What are some of the topics covered?
Market Validation; Identifying Your Customer

Personal Finance; Break-Even Analysis; Cash Flow Projections; Recordkeeping

Time Management; SMART Goals; Entrepreneurship Roadmap

Brand Development; Prospecting; Creating your Marketing Plan

Hiring Employees
Who can apply? 
The workshop is open to anyone interested in starting or expanding a business (contingent on availability and admittance).
How do I apply? 
Ready to apply?  Complete an application.
If you're not quite ready to apply for the Workshop, but want to learn more about our application process or other CIC programs, please fill out this form.
For specific questions, please contact our Program Coordinator, Juana Dent.
What dates do I need to remember?
Application Period: October 30, 2023 – January 5, 2024

Interest Meetings: December 4, 2023 – January 16, 2024

Acceptance Notification: February 22, 2024

Orientation: February 6, 2024 and February 8, 2024

Sessions: February 20, 2024 – June 4, 2024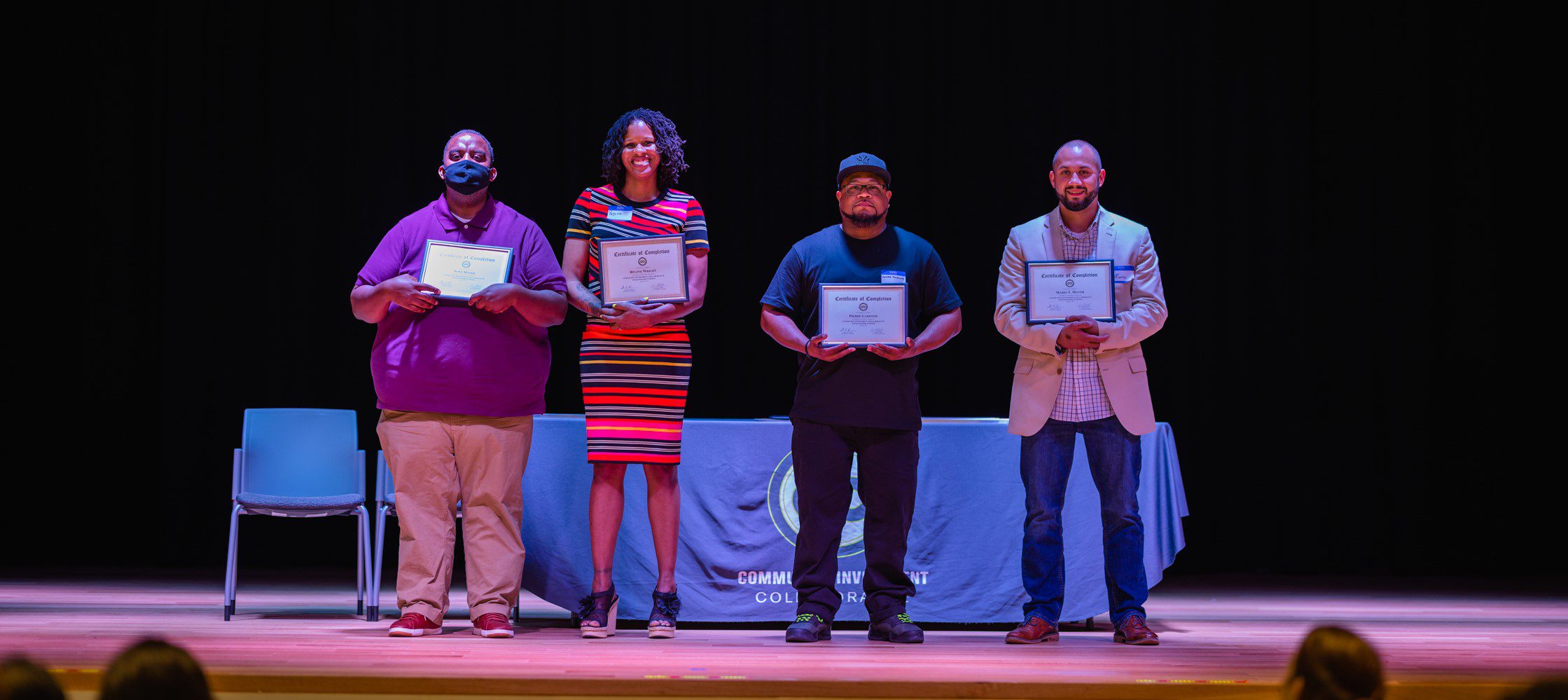 What CIC benefits am I eligible to receive after graduation?
Financing: Graduates are eligible to apply for microloans.

Mentoring: Become paired with an experienced business owner from the community or join a Small Business Circle for ongoing advisory support.

Networking: Continue to be a part of the CIC business network for events, showcases, pitch nights, workshops, and more.