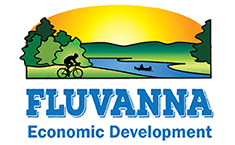 A partnership of Fluvanna County and CIC, the Fluvanna County Loan Fund Program was created to provide a flexible source of supplemental financing for businesses operating in, expanding in, or locating to Fluvanna County.
Please note: This is a loan, NOT a grant. Businesses should expect to pay back the loan.
Who is eligible?
Existing businesses with 6 months of revenue history
New business startups or businesses with less than 6 months of revenue are eligible to apply if they are a graduate of CIC's Entrepreneur Workshop
Loan capital is restricted to Fluvanna County businesses ONLY
Terms:
Loans up to $35,000
Terms range 1-5 years
Our starting interest rate is currently 9.75% (beginning in April, 2015). Discounts to the starting rate are available based on the following:

Being a graduate of our Entrepreneur Workshop (2 percentage points)
Having a co-signer on the loan (1 percentage point)

Closing fees will be $200 or 2% of the loan amount, as determined by CIC
Personal guarantees required on all loans
Eligible Uses of Loan Funds:
Operating Capital
Land or Building Acquisition
New Construction
Property Rehabilitation or Improvements
Purchase of Equipment, Supplies, and Materials
Inventory for Resale
Application Process & Required Documentation
All loan application materials will be submitted via Lenderfit. To apply:
Email our Financing Team or call (434) 218-3481 to schedule a consultation
You'll receive an email invitation to begin your application in Lenderfit within 1 business day.
In Lenderfit:

Complete your loan application
The following documentation will be needed for a complete application

Business Plan and Cash Flow Projections
Existing businesses should submit financial statements and business bank statements
Last two years of tax returns
Personal Bank Statements

Schedule phone call/site visit with CIC staff

Complete applications submitted by the first of the month should have a decision within 4-5 weeks.
Interested in additional financing options with CIC?