Deep Dive: Soul Food, Angelic's Way
September 7, 2022
Angelic Jenkins is the owner of two food trucks and is the proud owner of Angelic's Kitchen, a Soul-Food Eatery Restaurant located inside the Dairy Market. In November 2020, she retired as the Director of Human Resources after 20 years with the DoubleTree by Hilton to pursue her lifelong dream of becoming an independent business owner. She was inspired to start her own business after being on the hunt for another hobby besides shopping. Angelic always knew she had it in her to run her own business and has always enjoyed cooking for others.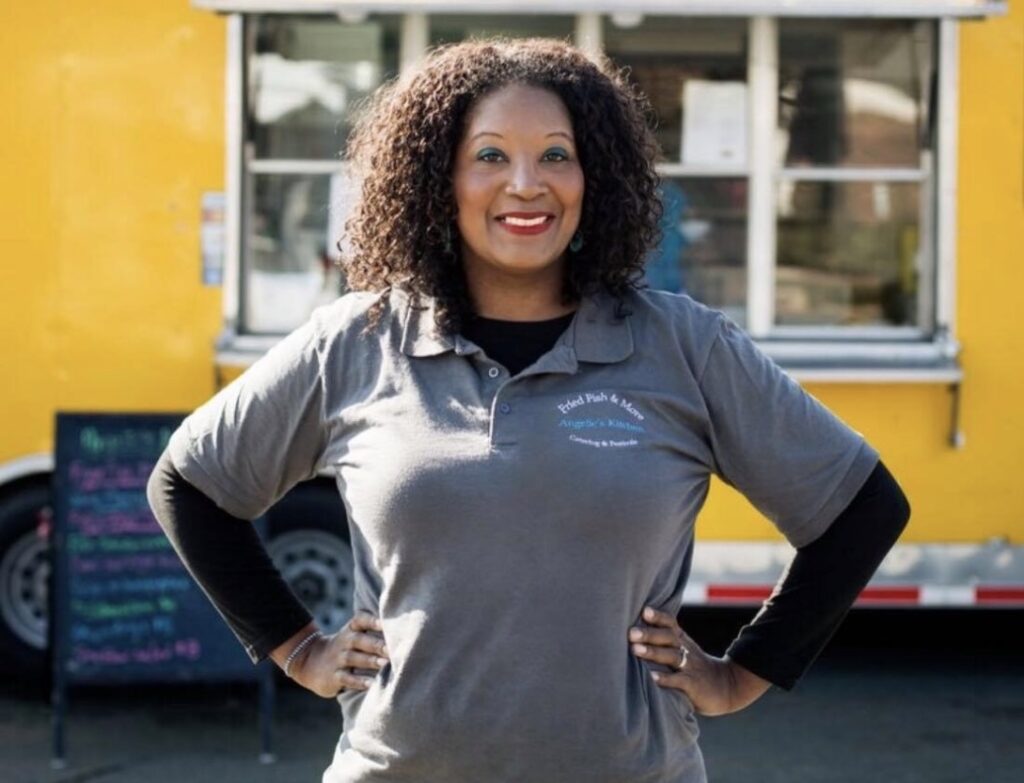 A servant leader, Angelic makes it a priority to give back to the community by contributing meals to homeless shelters in the area. As a Community Investment Collaborative Entrepreneur Workshop grad, she encourages aspiring entrepreneurs to stay focused and mentors them as they call on her for advice.
Angelic's original recipe and her most requested dish is her Signature Fried Fish, which she dips in her exclusive seafood breading. This breading is now professionally packaged and available to purchase along with other merchandise at her Dairy Market location and Reid's Supermarket in Charlottesville. Angelic's Kitchen has also been named the Best Soul Food Restaurant in the Best of Cville Magazine for two consecutive years, including in this year's edition.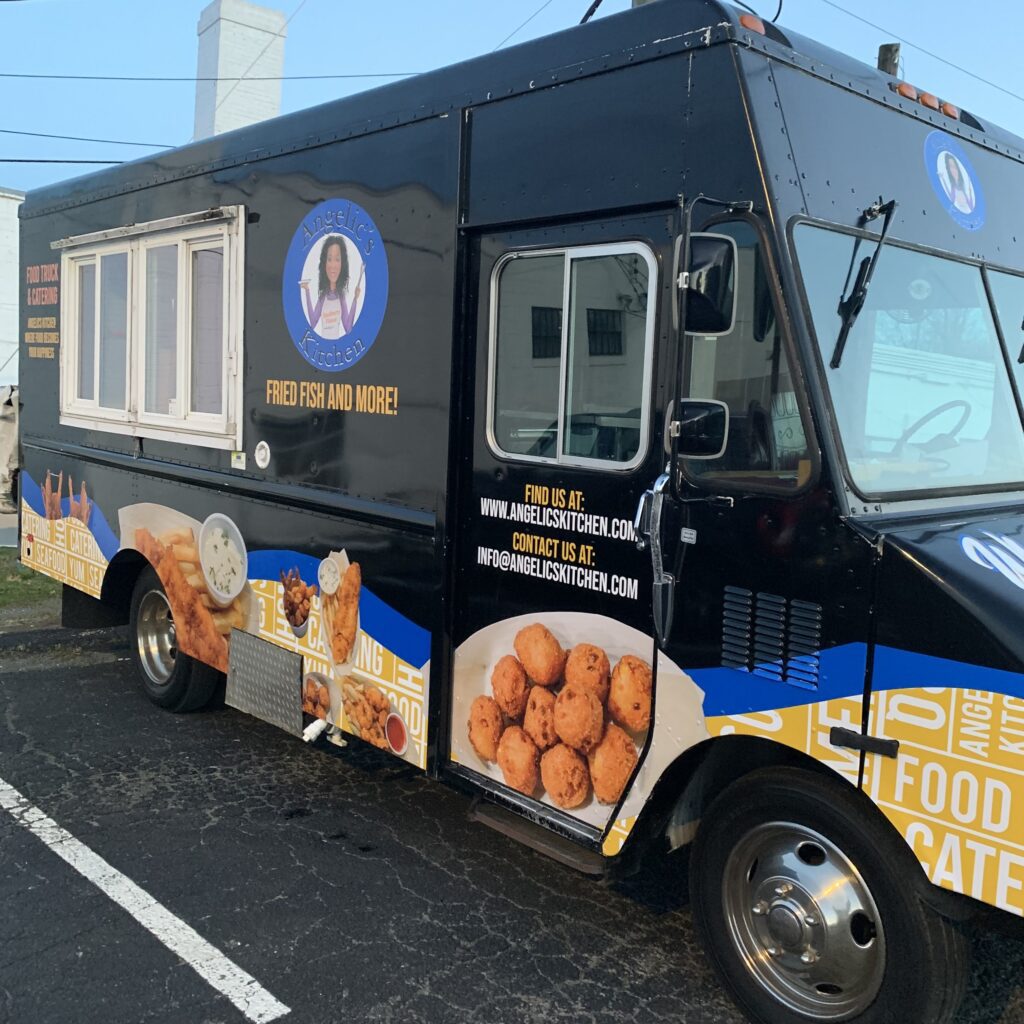 Below is one of Angelic's recipes used in her restaurant.
Corn pudding Angelic's Way:
Drain the kernel corn and add to a bowl along with the two cans of cream corn, add the sweetened condensed milk, melted butter, and salt, and stir well with a spatula.
Now add the eggs and sugar, and stir well.
Add jiffy mix, and water, and stir well.
Use a non-stick or glass 8qt pan to pour the mixture in, and bake on 365 in the oven for 1 hour until stiff.
Ingredients:
2 cans of kernel corn
2 cans of cream corn
1 can sweetened condensed milk
4 eggs beaten very well till thin
1 stick of melted butter
1/4 cup sugar
Pinch of salt
1/3 cup jiffy cornbread mix
1/4 cup water
Try Angelic's recipe at home or make plans to stop by Angelic's Kitchen for your next meal!