Flora Lark: Entrepreneur Spotlight
August 4, 2022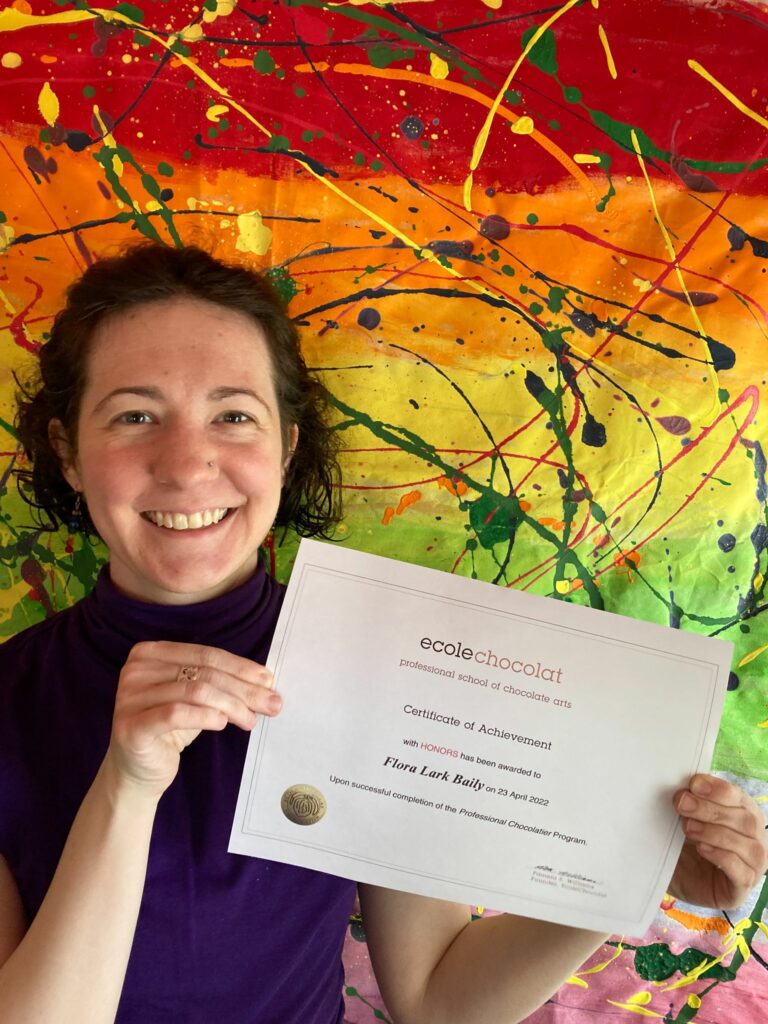 Flora Lark is the founder and co-creator of Sparkle & Joy with her twin sister JonaNoelle. Sparkle & Joy is a chocolate art business, with the business name inspired by her and her sister's nicknames "Sparkle Lark" and "Joyful Dove." In July 2021, Flora Lark was accepted into CIC's Entrepreneur Workshop for Sparkle & Joy, which she describes as the "dandelion seed of an idea that quickly manifested into a field of sunflowers." Flora Lark said that being a part of the CIC community has proven to be the "most valuable and biggest blessing" she's ever received in her life. She had the opportunity to learn so much about the business world, which she knew nothing about, and was able to "knead the dough" of her and JonaNoelle's ideas, talents, and passions in a safe and nurturing environment. After graduating in December 2021, she credits CIC for making it possible for her to take a Chocolatier Certification through Ecole Chocolat allowing her to go deeper into the world of chocolate taking her one step closer to making a dream a reality.
Over the years, Flora Lark and JonaNoelle's creativity has manifested in different ways but their intention has always been the same: to comfort, encourage and empower. Their story actually starts in 2014 when they became a performance poetry duo called "The Fire Tigers" where they created a show centered around trauma and the process of healing. The show includes 10 original poems, a backdrop, a program, a diagram, take-home questions, and handmade gifts, and they share an exercise from the book Waking the Tiger Healing Trauma by Peter Levine. Flora Lark and JonaNoelle brought mental health and bodywork resources to every show to encourage self-care. This performance art poetry show was actually a healing ceremony and, essentially, a celebration of the audience's resilience. The show was a very hopeful and inspiring experience that acted as a catalyst: sparking individual transformation.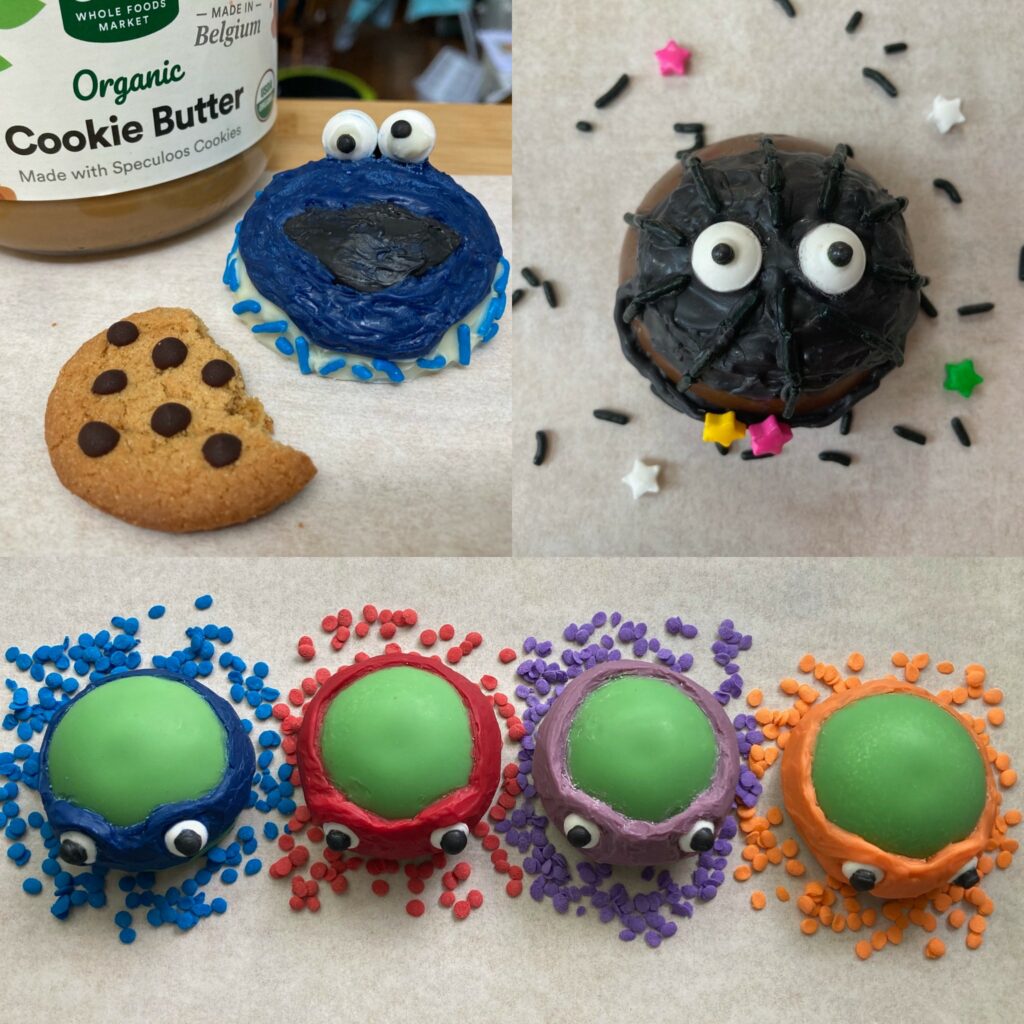 As an extension of The Fire Tigers, Sparkle & Joy makes unique chocolate art that encourages and creates healing experiences by integrating mental health wellness, chronic illness awareness, and activism into moments of connection, celebration and ritual. Now every piece of chocolate art they create is a show! Being Trauma-Informed Certified, their business views celebration as a pillar of Resilience because it creates a joyful and connecting experience. Flora Lark shares, " Celebration can't take away trauma or prevent triggers but it can add to the light and add a joyful experience to your life." Since she and her sister are spoken word poets and have a passion for storytelling, the chocolate art allows them to channel their Fire Tiger love and encouragement into a physical edible form. Being poets, they use words made of chocolate to represent, express an idea and/ or philosophy, and provide encouragement to their audience.
---
Stay up to date on Sparkle & Joy's Instagram and Facebook!